WEBINAR: What 100 Executives Learned from Doing Business During COVID-19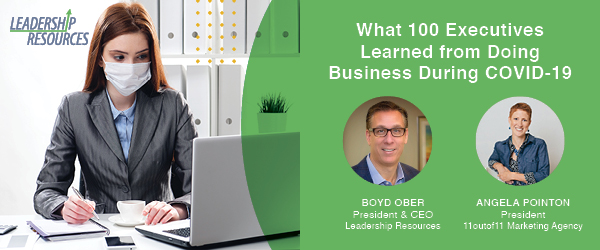 Save Your Spot
Thursday, July 16th at 1pm ET / 12noon CT
Join this webinar to see the results of the Leadership Resources 2020 Pandemic Survey and learn trends for businesses during COVID-19. You'll not only gain insight into the biggest areas of strength and weaknesses for businesses right now, but what to do going forward.
Join us and learn how to prepare your business for a strong second half of 2020.
This webinar will be led by:
BOYD OBER, President & CEO. Leadership Resources
ANGELA POINTON, President, 11outof11 Marketing Agency
Complete the form to save your spot!