WEBINAR: How To Develop And Train Your Sales Leaders Into Superstars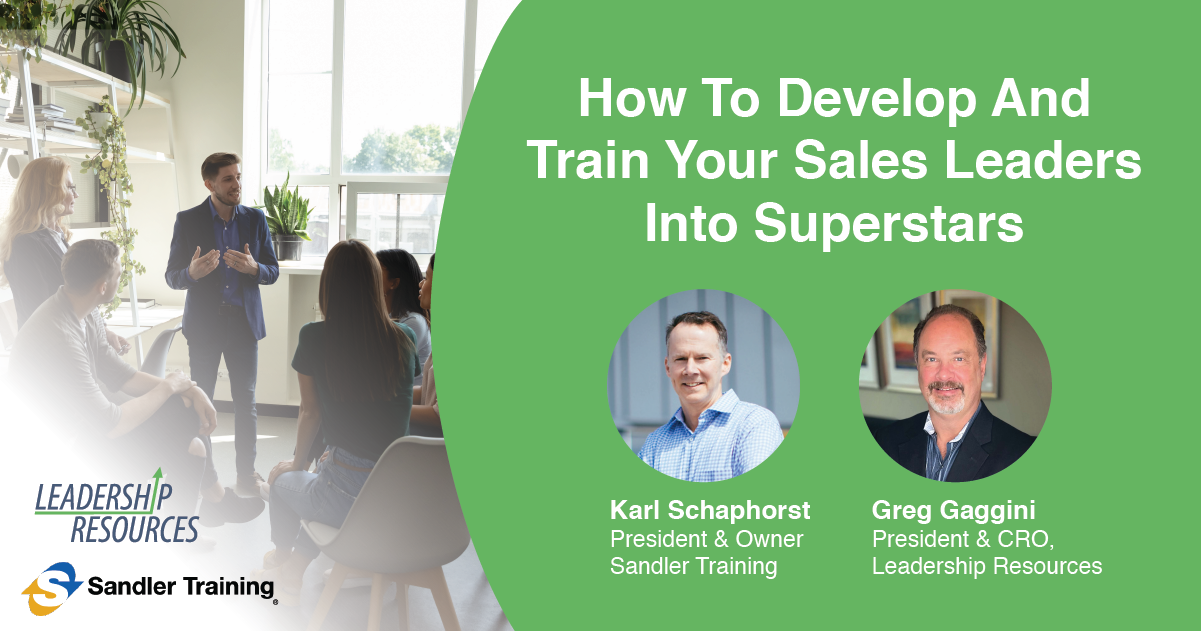 Watch the On-Demand Webinar
Learn how to support your company's sales stars and help them shine.
When someone holds the potential to be an extraordinary sales leader, it's important to foster their growth. Now's the time for your company to support these emerging sales stars and ensure they flourish.
You'll learn:
Why a growth mindset is directly tied to sales success
How the "no guts, no glory" concept applies to sales
The secret to shattering barriers that limit sales potential
Keys to successful selling habits, behaviors, and attitudes
How to leverage the power of emotional intelligence to supercharge sales
Register to watch the on-demand webinar!