Accelerate Operating System (AOS)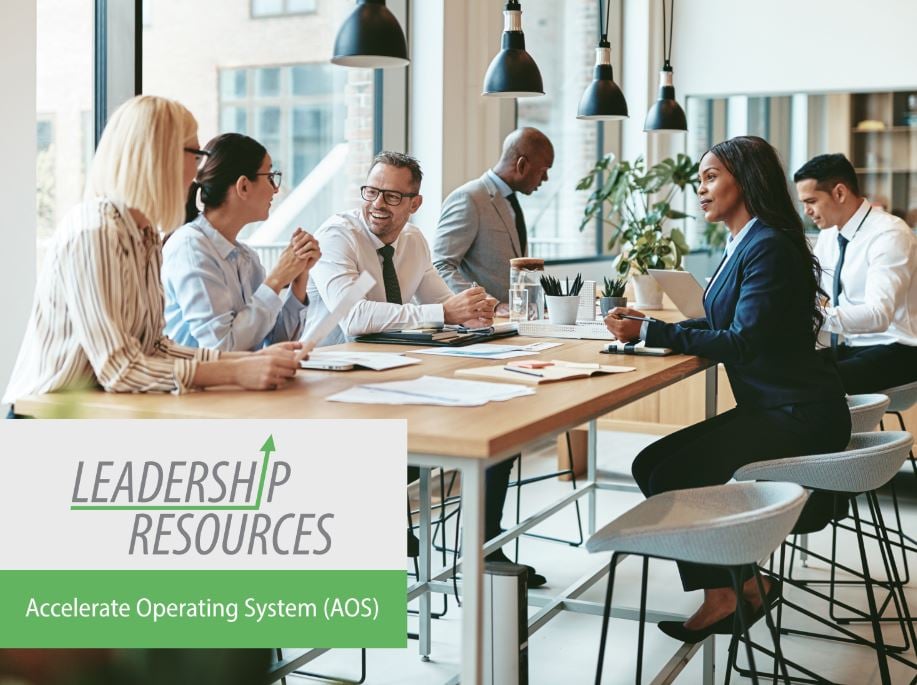 An Easy-to-Use Approach to Defining the Vision, People, and Process to Accelerate Business Growth
Your operating system is the processes, systems, and structure that you use to achieve growth as an organization. Leadership Resources' Accelerate Operating System (AOS) is a simplified approach to strategic planning that gets everyone on a team aligned and working toward shared goals.
Some of the ways an operating system can help your business include:
It provides a means for all voices to be heard.
It lays out a structure and process to operations.
Meetings are more purposeful and provide value.
It helps articulate a clear and shared vision on company direction.
Teams achieve alignment around a unified goal and focus.
To learn about all the ways Accelerate Operating System can benefit your business, download our brochure, or contact us for more information.